Support
Get the help you need, from the people you trust.
Here at K.I.S Professionals Group, we know how many issues can occur within your accounting systems, and you no longer have to face it alone!
We offer support for Xero, QBO, Reckon, and MYOB. 
We can support you not only on-site, but remotely. By communicating via. email or telephone, and using TeamViewer to access your computer to get hands-on help from anywhere!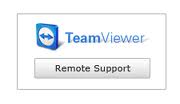 There are two ways to receive your support:
1. Remote support Pre-paid Plan – Prepaid fee charged at a discounted hourly rate paid in advance.
This can be paid up front or direct debited monthly from your bank account.
2. Casual Remote Support – Pay for help as needed at our
usual hourly rate.
Note that all support is charged in 15 minute increments.
Request a FREE Consultion Today
If you are interested in our services, please click the link below to fill out a small form, and we will get in touch with you shortly to discuss your needs.